EMBRUN – LAC DE SERRE-PONCON
30.06.2019
SPRINT | CLASSIC | HALF 
SWIMRUN EMBRUN: Three racing formats in a postcard decor!
3000 hectares of water at a loss of sight. Some even say that it is a tip of the Mediterranean that seems to have been laid in the heart of the Southern Alps. Faced with this vast expanse of turquoise blue water, which makes it the second largest artificial lake in Europe, time seems to be suspended. It is a veritable piece of paradise that you will discover at the Lac de Serre-Ponçon; Located at an altitude of 780m, it reflects in its waters the countless peaks perched at more than 2000m.
Discover below all the race formats of this edition of June 30th.
CLASSIC SWIMRUNMAN
22.45 km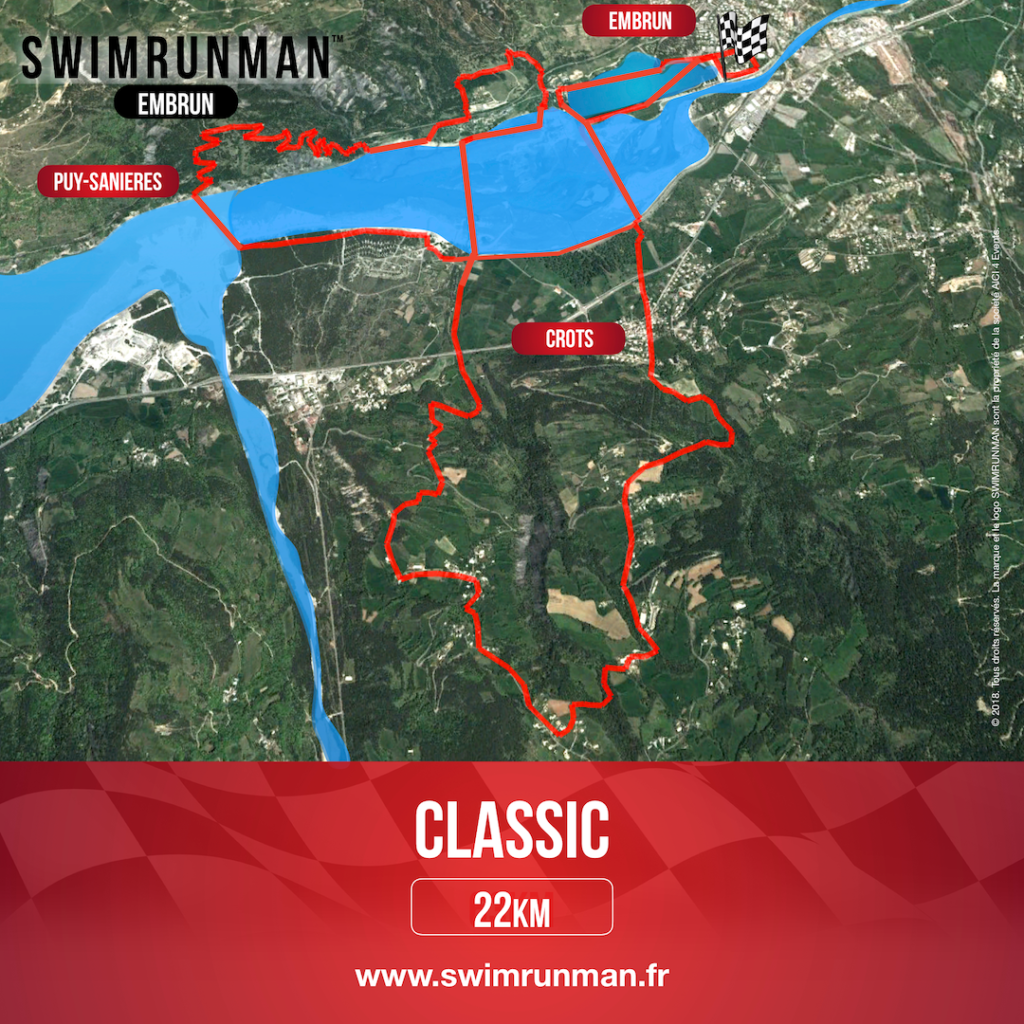 18km RUN/4.45 km SWIM
Stress time: 3:00 am to 5:00 am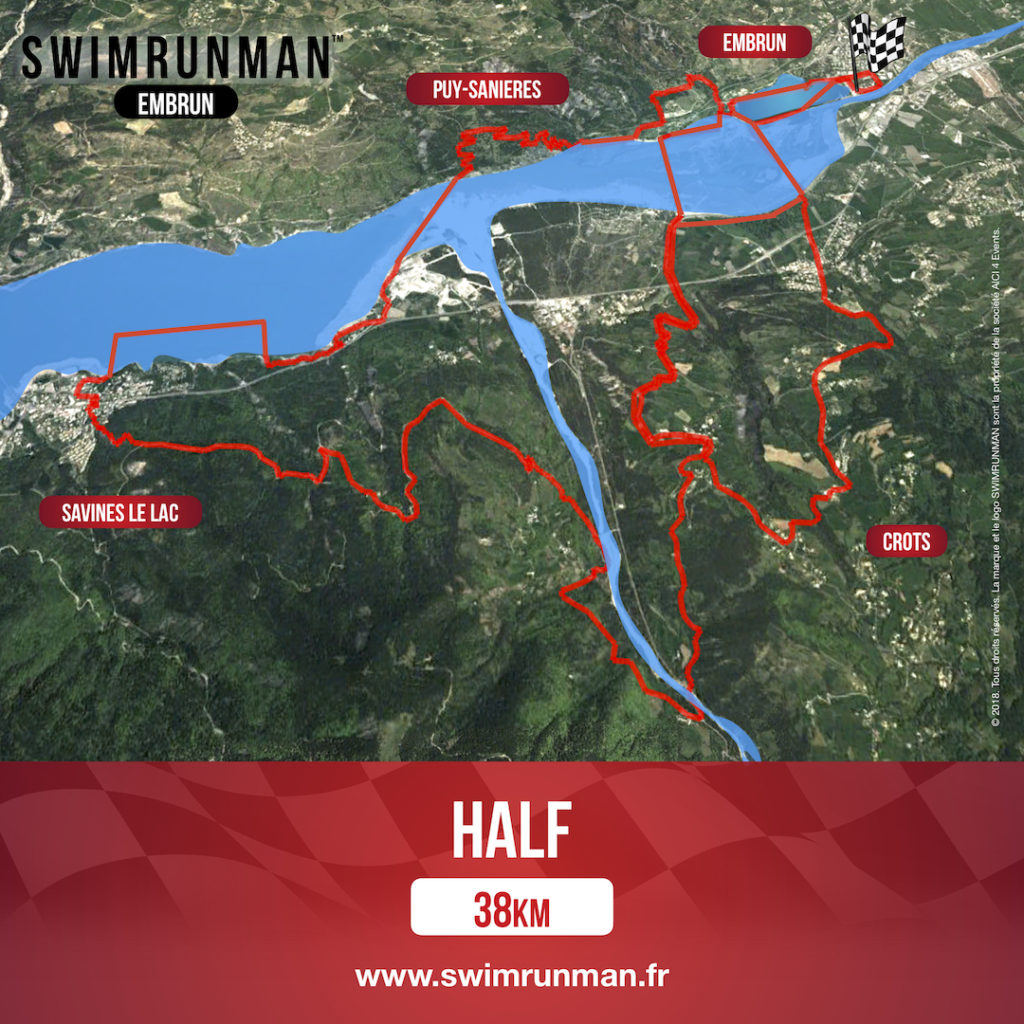 31.70 km RUN/6.70 km SWIM
Effort time: 5.00 am to 8:00 am
The three routes, drawn in the heart of the Hautes-Alpes, will traverse the overall distances of 10km (SPRINT), 22km (CLASSIC) or 38km (HALF) The communes of Embrun, Puy-Saasnières, Crots and Savines-le-Lac. The steep trails of the spray will allow you to gain height on the Lac de Serre-Ponçon And the Durance to even better appreciate the moment. On June 30th you will be several hundred swimrunners to attack the challenge SWIMRUN EMBRUN proposed by the organization. A unique race, in an exceptional setting, that will leave to each of you an imperishable memory.
---