THE SWIMRUN EQUIPMENT
The selection of the team SWIMRUNMAN FRANCE
Many of you ask how to equip yourself to participate in our SWIMRUNMAN races and, as our discipline is booming, the equipment keeps evolving. Having good swimrun equipment is essential.
That's why the team SWIMRUNMAN FRANCE decided to make you its selection of swimrun products in order to make you an unglueable swimrun equipment. We tell you all about the swimrun equipment.
---
ELITE COMBINATION OF ZEROD
The ELITE combination of Z3ROD is a concentrated technology! It is aimed at swimrunners of all levels, who try to discipline or master it, thanks to its many features and features. Entirely made of neoprene Yamamoto #38 and #39, this combination guarantees excellent buoyancy thanks to the Aerodome technology on the front (torso, hips and upper thighs). Finally, the flexibility of the neoprene and the stockings in Jersey under the arms will provide you with the necessary comfort for the running portions.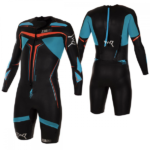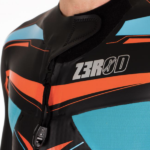 See our page dedicated to the combination Swimrun
---
WATERPROOF BAG ZULUPACK
Home, partner of SWIMRUNMAN France offers you a wide range of waterproof backpacks for the practice of swimrun. From TUBE 3L to €18 to the range BORNEO DUFFLE BAG, there are for all practices.
PRACTICAL BAGS ABOVE ALL...
Thanks to their multiple external pockets and their numerous interior storage, it's easy to find your belongings! The little more: only one stroke of sponge is enough to clean it!
... DESIGNED FOR YOUR COMFORT
Zulupack designed the most lightweight waterproof bags on the market! They also developed their own thermoformed straps. Made of high-density foam, they are covered with Lycra and do not absorb water.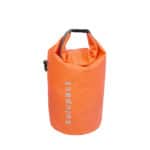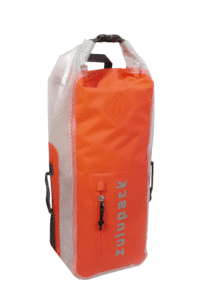 See our page dedicated to Accessories swimrun
---
ZEROD ACCESSORIES
Pull Buoy Swimrun: The buoy sweater from Zerod is bigger and longer than a classic pull-buoy to maximize your buoyancy and compensate for the loss of it related to the wearing of sneakers in the water. To try it is to adopt it.
Swimrun Insert: Develop your strength and power with the swimrun pads. These pads are designed to increase the resistance on the arms while keeping the good technique and the proper positioning of the arms.