Events of this magnitude would not be feasible without the help of volunteers. Without you, nothing is possible.
If you wish to contribute to the success of an exceptional sporting event by participating in a unique experience, join us and come to be part of the TEAM SWIMRUNMAN the time of a few days, a weekend or a few hours! Our Events are known to be sharers of good times. The words of order are good humour, conviviality and dynamism. Come and experience privileged moments at the heart of unusual events.
Whether you are just curious, seasoned athletes, former participants or simply goodwill, you will be welcome at our side to bring to life an unforgettable moment to the thousands of participants and companions we welcome the Time for a weekend. Voluntary!
We look forward to getting to know you and receiving you in the best conditions, your help is valuable and we will thank you all as much as you are. For proof, every year you are more likely to join TEAM SWIMRUNMAN. The access link to the registration form is currently open (Verdon Gorge | Embrun - Serre-Ponçon | Great Lakes of Laffrey). It will allow you to fill in your details, availabilities, position preferences, potential skills, etc. Once registered, we will contact you to give you the practical details (place of appointment, assignment, contact of the manager etc.).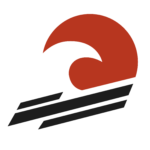 FACEBOOK SWIMRUNMAN FRANCE