KIDS SWIMRUNMAN by HEAD
22 AUGUST 2020
From 6 to 15 years old
« Real swimrun courses adapted for KIDS ".
Scheduled Saturday, August 24th, the day before the events SWIMRUNMAN FRANCE by HEADSWIMRUNKIDS races are reserved for children from 6 to 15 years old On the beaches of Laffrey and on the outskirts of the village start/finish.
This swimrun event in its own right (several swimming and running events) will take place during the race number pick-up and will be organised on the same infrastructure as the flagship events the following day. A unique opportunity for the little champion seeds to come and swim and run on the SWIMRUNMAN FRANCE course and cross the same "Finishline" as their elders!
Only one condition: register in advance and pick up your bib and cap to start. On arrival a medal and a snack are offered to all.
Free Participation.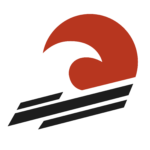 MINI Chicks and Chicks-6 to 9 years old:
TOTAL Distance: 800m
Total Swim: 100m
Total Run: 700m
---
Pupils and Benjamins-10 to 13 years:
TOTAL Distance: 1500m
Total Swim: 200m
Total Run: 1300m
---
Minimal – 14 to 15 years:
TOTAL Distance: 2500m
Total Swim: 500m
Total Run: 2000m