SWIMRUN
OUR SPORT
Gorges du Verdon | Embrun - Serre-Ponçon | Great Lakes of Laffrey
ABOUT SWIMRUN
A body of water stands in front of you? You will cross it. A mountain? You will cross it. This is why swimrun is the outdoor sport that has been in vogue in France for several years. Become a discipline in its own right with its own rules, a Equipment Swimrun Specialized and more and more fans every day, every day that passes sees this booming sport evolve a little more. Swimming races or a return to adventure.
Our races SWIMRUNMAN FRANCE by HEAD are accessible at all levels through several possible distances (see also), from simple discovery to high level athletes, with even some labelled formats ÖTILLÖ MERIT RACE.
SWIMRUNMAN FRANCE in 2019 : More than 3,650 participants in 7 editions. Discover the SWIMRUNMAN FRANCE by HEAD races in 2020 in unique and mythical places in France. Will you be FINISHED?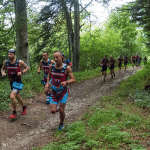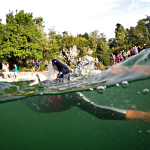 The main feature of the Swimrun, which distinguishes it directly from other disciplines such as triathlon or Aquathlon, is that each competitor carries throughout the race all of his usaEquipment necessary for its progression. As long as the departure is given up to the finish line, no participant will be able to get away and/or recover material; It will therefore have to be able to constantly adapt to the alternation of swimming and running on the course.
It is therefore essential to provide a Adapted equipment To the practice of swimrun and its variables (temperatures, altitude, etc.). Especially in terms of combination swimrun, shoes and accessories (hand-paddles, pull-buoy etc.).
---
EQUIPMENT SWIMRUNMAN FRANCE.
Since 2020, HEAD is the title partner of the events SWIMRUNMAN FRANCE. Discover their Range of equipment Swimrun specially dedicated to the discipline. Their multi-functional combinations and accompanying accessories - pads, pull-buoy, neoprene hood, cups and sleeves - bring together the best of technology HEAD SWIMMING Adapted to the practice of swimrun.
All the information here.
---
OUR FORMATS.
At their creation, the races SWIMRUNMAN FRANCE Were carried out only by team of two. This reinforced safety between teammates and contributed to the development of the Swimrun's original values: sharing, overtaking, mutual assistance and solidarity. Since then, the discipline has undergone several evolutions. We wanted to respond to the needs expressed by the swimrunners and also as we felt them on our trials and on a daily basis. Thus, it is now possible to register individually for SWIMRUNMAN races. On shorter formats such as races SPRINT Yes CLASSIC and longer formats (HALF VERTICAL And ULTRA, counting all three as ÖTILLÖ MERIT RACE) are always practiced in teams of two for obvious safety reasons after several hours of effort but also, and above all, to live an adventure that goes beyond the scope of the sport and during which you share moments of great intensity with your teammate (or teammate).
All our errands here.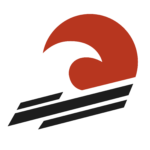 SPRINT SWIMRUNMAN
---
10 to 15 KM
SOLO or DUO
CLASSIC SWIMRUNMAN
---
20 to 25 KM
SOLO or DUO
HALF SWIMRUNMAN
---
40 to 45KM
Duo
VERTICAL SWIMRUNMAN
---
World Exclusive - 30km - DUO
Arrival: 1000 m of ascent to finish at the summit in 2141m 
ULTRA SWIMRUNMAN
---
60 to 70 KM
Duo
In 2020, SWIMRUNMAN FRANCE races will offer these 5 different distances, solo or in duo, in breathtaking landscapes that will make you forget the efforts made. Nature lovers and athletes of all levels will share the same taste for effort during some of the most beautiful swimrun races in the world that will allow you to score points in the Ranking ÖTILLÖÖ.
---
Great Lakes of Laffrey 2019
Embrun - Lake of Serre-Ponçon 2019
Great Lakes of Laffrey 2018
Great Lakes of Laffrey 2017
This message is only visible to admins.

PPCA Error:
Due to Facebook API changes on September 4, 2020, it will no longer be possible to display a feed from a Facebook Page you are not an admin of. The Facebook feed below is not using a valid Access Token for this Facebook page and so will stop updating after this date.