VERDON Gorge
02 MAY 2021
CLASSIC | HALF |
ULTRA
ÖTILLÖ MERIT RACE
"One of the most beautiful swimruns in the world"
The magnificent courses of SWIMRUN GORGES DU VERDON are to be done at least once in his life as a sportsman. The beauty of the turquoise waters of Lake St. Croix, the majestic cliffs of the Gorges du Verdon and the natural preservation of the site make it a must on the calendar every year.
The SWIMRUN GORGES DU VERDON returns 02 MAY 2021 to the delight of swimrun lovers and the program of this fourth edition is enticing. Three distances are indeed offered from Les Salles-sur-Verdon. The SWIMRUNMAN CLASSIC FormatThe Format HALF SWIMRUNMAN ÖTILLÖ MERIT RACE  as well as the mythical ULTRA SWIMRUNMAN ÖTILLÖ MERIT RACEelected among the most difficult swimrun races in the world.
CLASSIC SWIMRUNMAN by HEAD
27.90km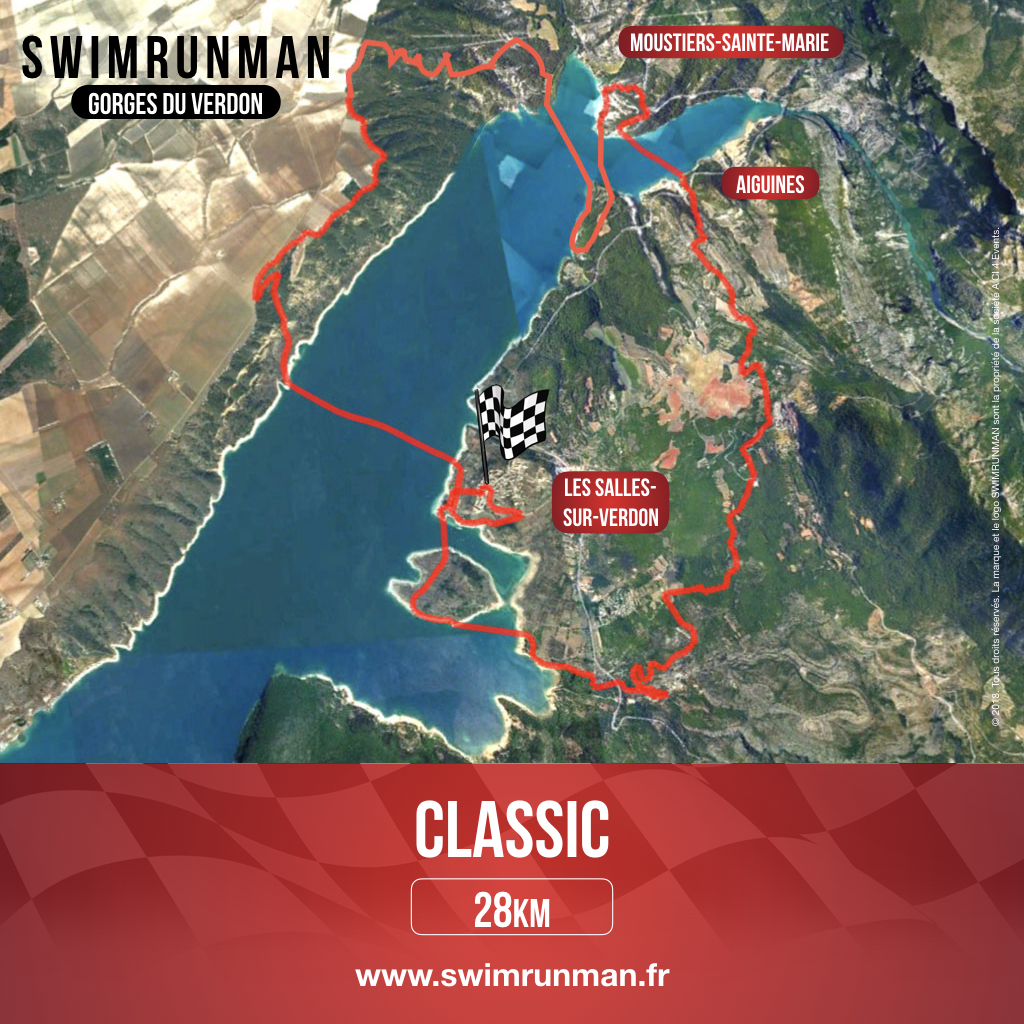 4.80km SWIM / 23.00km RUN
Effort time: 3h00 to 7h00
HALF SWIMRUNMAN by HEAD
47.40km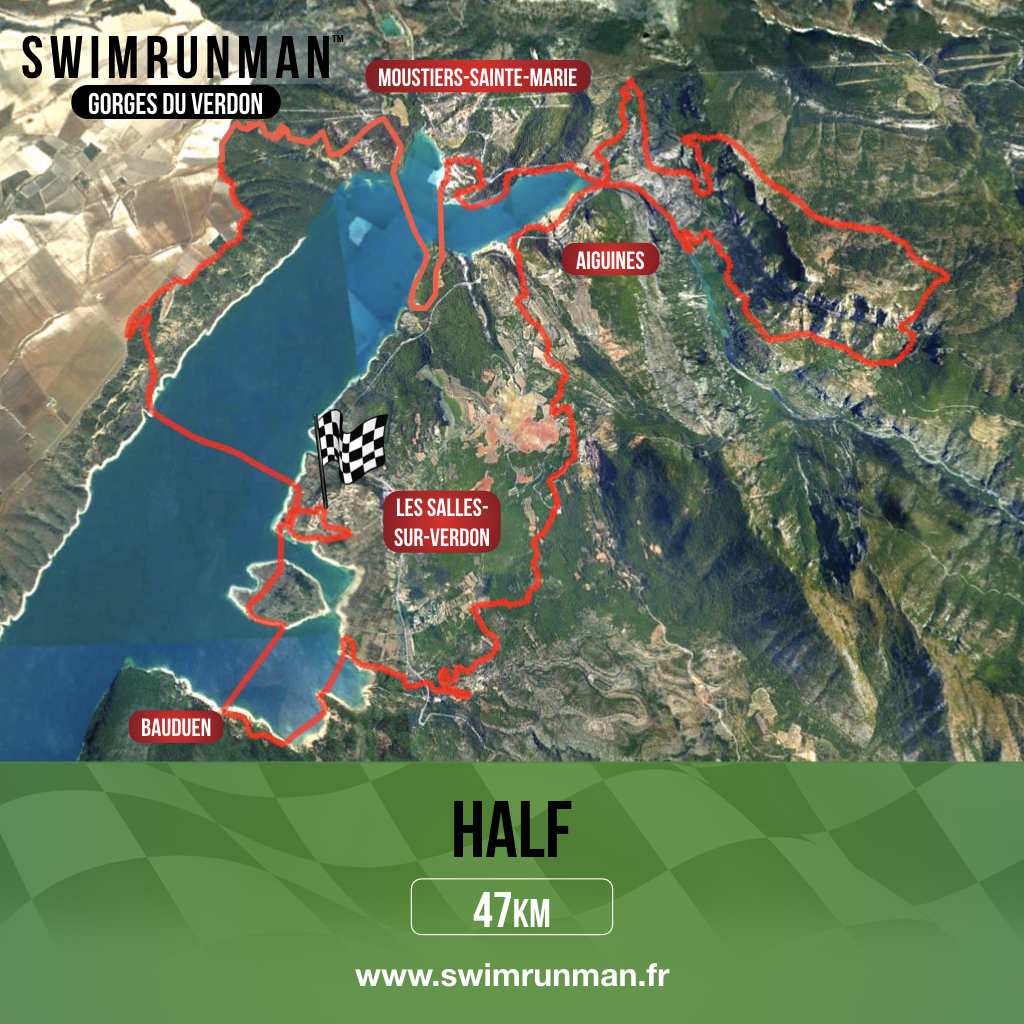 7.35km SWIM / 40.05km RUN
Time of effort: 5h30 to 10h00
ULTRA SWIMRUNMAN by HEAD
65.65km |
ÖTILLÖ MERIT RACE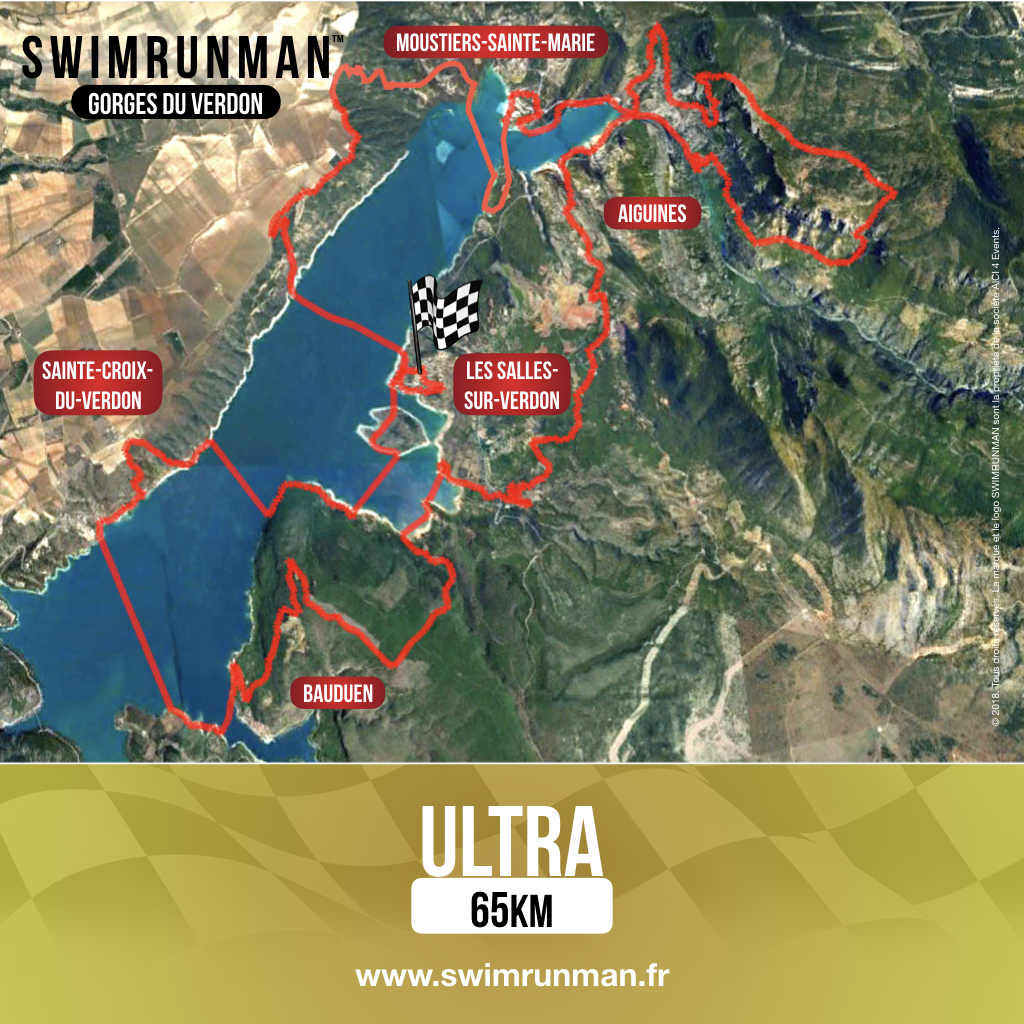 11.72km SWIM / 53.92km RUN
Effort time: 8:30 am to 3:00 pm
"The swimrun race of all superlatives"
In the heart of the remarkable Verdon Regional Natural Park the three courses are drawn on the Department of Var and the Department of the Alpes de Haute-Provence, two real places where outdoor sports, especially swimruns, are held. The routes will cross all the municipalities bordering the Lake of Sainte-Croix, as follows a Natural Park, Two Departments And Six communes (Les Salles-sur-Verdon, Moustiers-Sainte-Marie, La Palud-sur-Verdon, Aiguines, Bauduen and Sainte-Croix-du-Verdon) which will host this fourth edition.
If the turquoise blue waters of the Lac de Sainte-Croix have been the site of the SWIMRUN GORGES DU VERDON since its inception, it is since 2019 that a magnificent swimming crossing of the Gorges has been imagined by the organisation. A magical moment in the heart of the Most beautiful canyon in Europeof which each participant will keep an unforgettable memory.
We look forward to seeing you in this natural setting on 02 MAY 2021 for this 5th edition of the SWIMRUNMAN GORGES DU VERDON by HEAD.
This message is only visible to admins.

PPCA Error:
Due to Facebook API changes on September 4, 2020, it will no longer be possible to display a feed from a Facebook Page you are not an admin of. The Facebook feed below is not using a valid Access Token for this Facebook page and so will stop updating after this date.