VERDON Gorge
02.05.2020
CLASSIC | HALF | ULTRA
• APPOINTMENT SATURDAY 02 MAY 2020 •
New grand routes for the SWIMRUN Gorges DU VERDON, an ULTRA SWIMRUNMAN and 1 400m swimming in the largest canyon in Europe!
Following the successes of its first three editions, the SWIMRUN shop GORGES DU VERDON returns in 2020 for the enjoyment of swimrun shop enthusiasts and the program is enticing. Three distances are indeed proposed at the start of the rooms-sur-Verdon. the CLASSIC SWIMRUNMAN format,the HALF SWIMRUNMAN Format  as well as the mythical ULTRA SWIMRUNMAN FRANCE positioning itself as the real distance Queen of the weekend.
Discover below all the racing formats of this 3rd Edition on May 02, 2020.
CLASSIC SWIMRUNMAN
25.60 km
21.25 km RUN/4.35 km SWIM
Stress time: 3:00 a.m. to 6:00 a.m.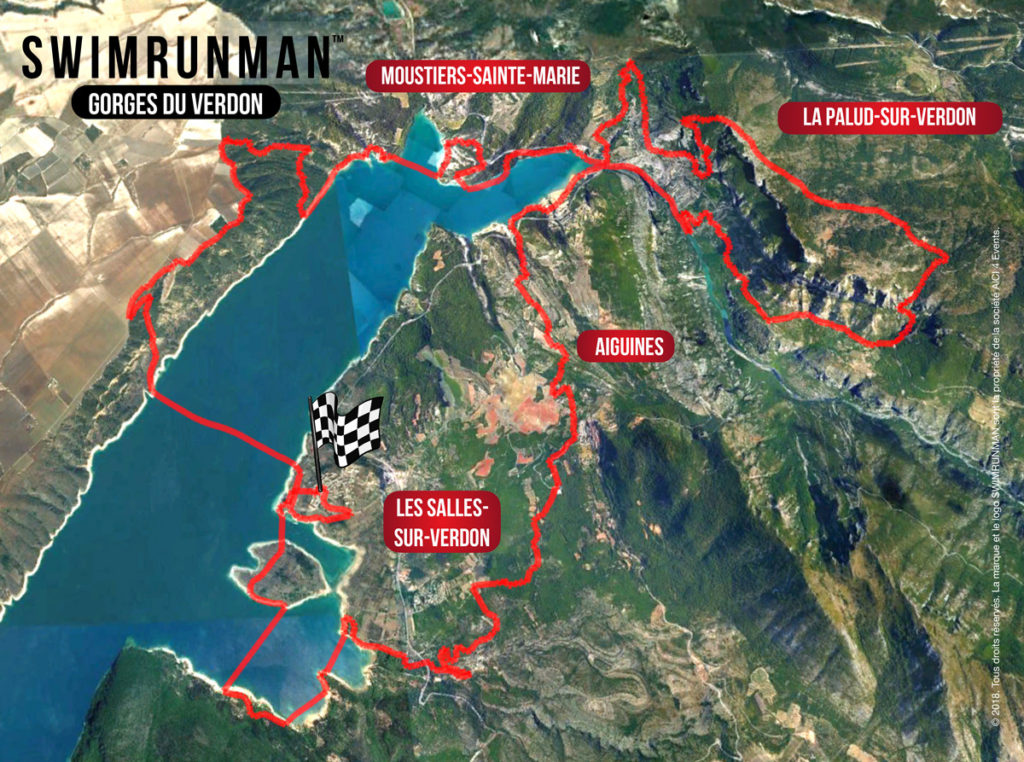 38.15 km RUN/7.20 km SWIM
Effort time: 5:30 am to 9:00 am
ULTRA SWIMRUNMAN
63.54 km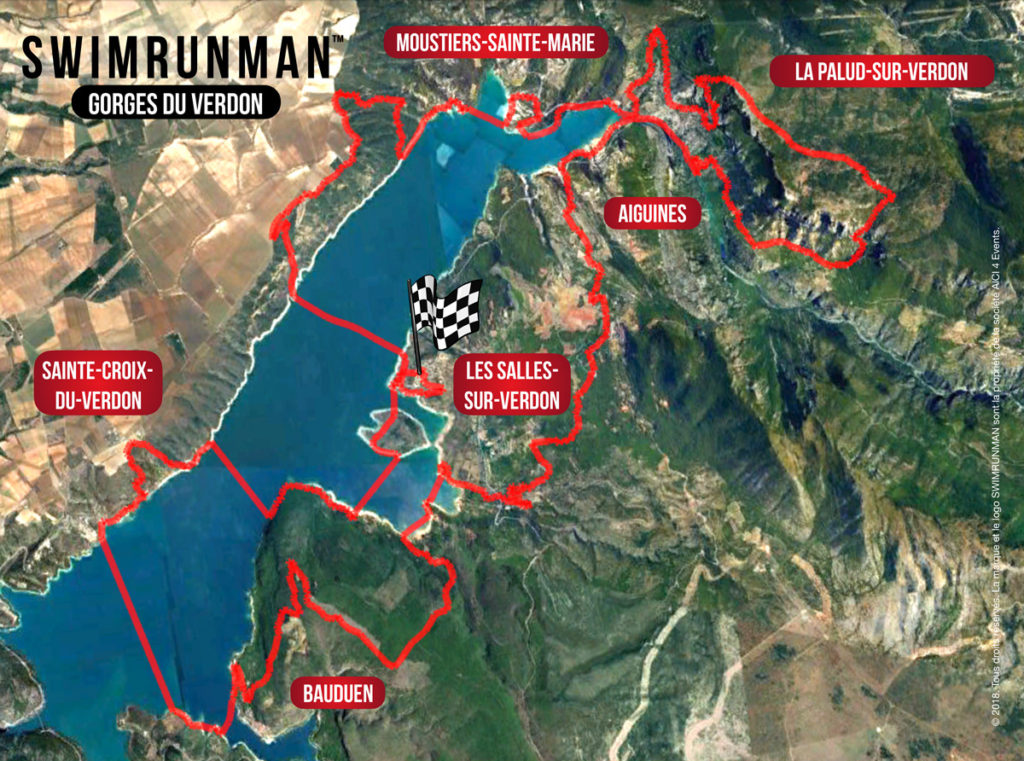 51.62 km RUN/11.92 km SWIM
Effort time: 8:00 am to 2:00 pm
The courses, sometimes in the Department of Var, sometimes in the Department of the Alpes de Haute-Provence, will cross all the communes bordering the Lac de Sainte-Croix, in the heart of the Verdon Regional Natural Park. These are Two Departments And Six communes (Les Salles-sur-Verdon, Moustiers-Sainte-Marie, La Palud-sur-Verdon, Aiguines, Bauduen and Sainte-Croix-du-Verdon) will host this third edition.
If the turquoise blue waters of the Lac de Sainte-Croix Are the theatre of the SWIMRUN Gorges du VERDON Since its beginnings, this year will be in every exceptional point with a magnificent crossing of the gorges in swimming imagined by the organization. A magical moment in the Most beautiful canyon in Europe, each participant should keep an unforgettable memory.
We give you an appointment in this natural setting on 01 and 02 may 2020 for this 4th edition of SWIMRUNMAN GORGES DU VERDON.